WHY Buy online?

Why buy online? Read on for more details on our exclusive fresh stock guarantee, ultra-fast shipping, on-staff physician, buy direct pricing and more.
Freshness Counts
Why buy from Omega-Direct? In a word, freshness! Here at Omega-Direct freshness is priority one! To ensure that you receive only the freshest stock we have taken the following steps:
We use a just-in-time inventory system which ensures that all our stock is no more than two weeks old.
By selling hundreds of bottles a week new inventory arrives on a daily basis.
All stock is kept in a climate controlled warehouse at a constant 77 degrees.
All orders ship via ultra fast, USPS Priority 2-3 Day Air minimizing the chance of heat related damage. Compare this to UPS Ground which can take up to 7 days.
Nordic Naturals, Oxylent, Synflex and our other brand manufacturers take great care during processing and handling to ensure you receive a product of unparalleled quality and freshness. Why compromise this by ordering older product from a retailer with unknown or questionable handling and storage procedures?
Freshness Guarantee
We stand behind these products and guarantee their quality and freshness with our industry-leading 90-Day Money Back Freshness Guarantee. In the unlikely event you receive product that has expired, if there is a quality issue, or you are unsatisfied for ANY reason, simply contact us within 90 days to arrange a return.
This guarantee assures you will always receive product from the latest manufactured batch and product with an expiration date well into the future.
Ultra Fast Shipping
All orders ship via ultra-fast USPS Priority 2-3 Day Air mail. Delivery to most locations is only two business days Monday - Saturday. We also offer USPS Express 1-2 Day Air as an upgraded shipping option. All orders ship within 24 hours and orders placed by 2:00 EST ship the same day. Fast shipping ensures you receive your order in a timely manner minimizing chances of heat related damage.
On-Staff Physician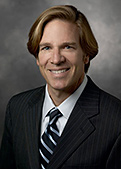 The products we offer are derived from extensive research and a dedication to quality. In order to achieve this level of commitment, they partner with a multidisciplinary panel of health and medical professionals to support this dedication to education and research.
Additionally, we employ the valuable advice of Dr. James Ratcliff, DPM to ensure we offer our customers the most effective formulas possible for the widest range of implementations. Board certified by the American Board of Podiatric Surgery, Dr. Ratcliff is affiliated with Stanford Hospital and is a member of both the California and American Podiatric Medical Associations. Being an avid triathlete for over 20 years, Dr. Ratcliff is uniquely qualified to understand the affects of Omega fish oils-- not only on the entire network of nervous, muscular and vascular systems-- but, specifically, on joint mobility, tissue regeneration, and longevity.
Our partnership with Dr. Ratcliff provides us with up-to-the-minute healthcare advice on research, treatments, and the effects of dietary supplements. This allows us to ensure we offer the best possible formulas to our customers!
Competitive Pricing
Buy online and save! Here at Omega-Direct we always offer the most competitive pricing. Click here to check out our latest promotion, and remember; we do not charge sales tax (except Utah).